Diesel Engine Repair
San Antonio
Specializing in Diesel Engine Repair
Diesel Engine Repair and Replacement in San Antonio
Texas Elite Auto & Diesel is one of the best diesel service and auto repair shops in San Antonio, TX, with several technicians on staff who are expertly and specifically trained to work on diesel engines.
So if you have a vehicle that's in need of diesel service or auto repair, there's no better place in San Antonio than Texas Elite Auto & Diesel for all of your diesel repair and maintenance needs.
Our repair specialists are ASE certified to service these types of car and truck engines, with a long history of reliable and expert service in San Antonio, TX.
We work on diesel car and truck engines every day and have for many years, with a commitment to excellence and a reputation for being one of the best auto shops in the city. If you're in need of diesel engine repair in San Antonio, why not start with the best in the business?
Contact us today for more information and to schedule an appointment for evaluating and discussing your diesel repair needs at a time that fits into your busy schedule.
What makes diesel different from gasoline engines?
Aside from the kind of fuel that diesel engines use, the most obvious difference is that diesel car and truck engines don't use spark plugs. Instead, they use a compression system that ignites the fuel.
Diesel is also better for fuel economy, as the fuel burns at a slower rate.
Are diesel better than gasoline engines?
This really depends on your personal preferences and is a question that every car and truck owner needs to decide for him or herself.
Diesel engines do generally last longer, with the proper maintenance, and are better for fuel economy. But they also usually cost more upfront and repairs can also be a bit more costly.
If you want a car that's going to last you for many, many years, however, diesel may be the way to go.
Just weigh the pros and cons and decide what's best for you and your family.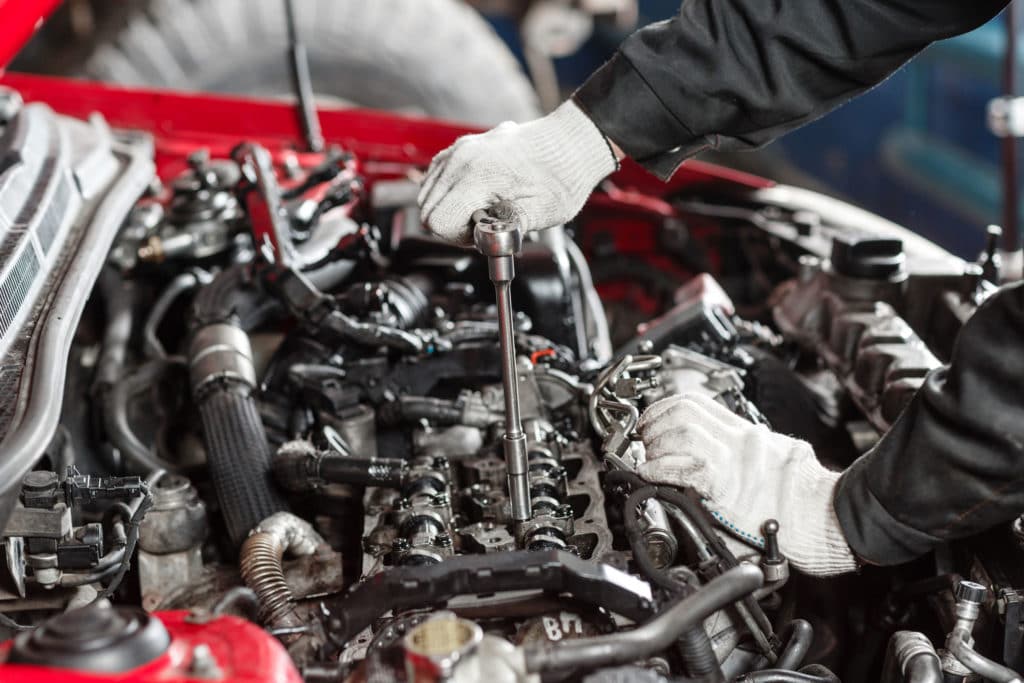 What are some of the most common diesel engine repairs?
Diesel engines produce more torque than gasoline engines, which is why they're popular in trucks and other large vehicles. But they don't produce as much horsepower as other engines, which means you're less likely to have service issues like cracked gaskets and piston problems.
A diesel engine has a reputation for being more reliable and longer lasting, but that doesn't mean service issues aren't going to arise from time to time. Common problems that may require diesel service and auto repair include dirty fuel filters, loose throttles and leaking around gaskets and connections.
Major diesel repairs are also sometimes needed, of course, but they are rarer than with gasoline engines. But when repairs are required, they can often be a bit more expensive due to the complexity of the engine and the higher cost of needed parts.
What makes Texas Elite Auto & Diesel the most qualified to work on diesel?
Our technicians at Texas Elite Auto & Diesel in San Antonio, TX have years of experience conducting diesel engine repairs, diesel service and diesel maintenance. They're specially certified in this specific area of engine and auto repair and are some of the most highly trained auto repair technicians in the state of Texas.

When you need repair or diesel service on the engine of your diesel vehicle, Texas Elite Auto & Diesel is your best bet in San Antonio, TX. We have a stellar reputation and we stand behind the auto repairs of our service and maintenance technicians at all times.

We invite you to stop in and see for yourself what makes Texas Elite Auto & Diesel stand out from the rest in San Antonio, TX. In the area of diesel service and repair, we think you'll be 100 percent pleased with what you hear and see!
Let us know about your problem, so we can give you a free quote!