Fleet Services San Antonio
Texas Elite Auto & Diesel of San Antonio, TX, is well known locally for the best diesel engine repairs and maintenance services in the city. But did you know that the experienced professionals at Texas Elite can also help you establish a maintenance schedule for taking expert care of your fleet repair and service needs?
Effective enterprise fleet management is of utmost importance any time you're dealing with fleet vehicles in San Antonio. You want to keep your vehicles running at peak performance, especially when you're talking about a number of vehicles that all need to work together to keep your business running like a well oiled machine.
Fleet Services and Repairs
Quality repairs, including those for fleet customers, is a service our professional automotive repair technicians provide regularly at Texas Elite Auto & Diesel of San Antonio. The best way to keep your trucks and fleet vehicles running at optimal levels is by spending a little money for their regular upkeep. Any equipment is only as good as the maintenance services that you provide, so let our team of qualified technicians and employees put their expertise to work on your behalf.
Diagnostic and Repair Services
We perform diagnostic and repair services on fleet trucks and vans regularly. Our business is taking care of your business, so give Texas Elite Auto & Diesel a call today for your vehicle and business needs.
Our fleet service professionals can perform routine inspections, tuneups, oil changes and repair services to your fleet of cars, trucks or vans in San Antonio, TX. We're continually improving our employee training and our services, so give us a ring today and let the city's best team of automotive repair specialists give your fleet of vehicles some Tender Loving Care.
Enterprise Fleet Management
Enterprise fleet management is important any time of year and during any kind of weather. Keeping your fleet in tiptop shape not only keeps your trucks and other vehicles on the road, but ensuring effective communication between your fleet and your management team can also help your business or businesses run more smoothly and efficiently.
Our San Antonio location is conveniently nestled in the city and our repair and maintenance specialists are ready, willing and able to provide you with the best fleet repair services in southern Texas! Call us today and let us design an enterprise fleet management schedule that fits the unique needs of your businesses or companies.
A Commitment to Quality Repair Service
We have an ever-growing list of happy and satisfied customers in San Antonio, TX, and we'd love to add you to the list. Regardless of how much money you have to spend or how many vehicles or fleets you have in your garage, our services can fit any budget and any short or long-term needs.
Many companies in San Antonio, TX, have turned to fleet services in recent years as a way to streamline their operations and maximize service to their clients in a more cost-effective manner. Instead of having one truck or vehicle doing the work of many, they can operate more efficiently and productively by having many vehicles on the road in Texas.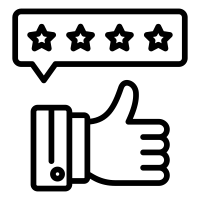 Contact our vehicle service and repair team today! Our fleet service program is the best in San Antonio, TX, and we'd love to prove it to you.
For the best repair service in the city, call Texas Elite Auto & Diesel today!