Engine Replacement
San Antonio
We'll work on any Engine Type or Size
Engine Repair and Replacement in San Antonio
Regardless of how well you maintain your engine and how many times it's undergone repair or possibly even rebuilds, sometimes the best course of action is to completely replace the engine in your car.
You can always just buy a new car of course, and many people do. But if your vehicle has sentimental value or you just want to keep it on the road, an engine replacement could be the way to go.
And if you've decided to replace your engine, the best San Antonio auto repair experts can be found at Texas Elite Auto & Diesel.
Our certified technicians have years of experience in engine replacement in San Antonio. We invite you to stop by our shop and tell us about your project, so we can prepare an estimate for you and answer all of your questions.
We have many reviews from past and current clients who feel we offer the best auto repair in San Antonio, Texas. And we take each and every one of those comments to heart, as it's why we're in business in the first place.
Contact us today for all of your engine repair and auto service needs. Our auto service experts would appreciate the chance to look at your vehicle and discuss your needs and wants with you at your convenience.
How can I decide whether engine repair or engine replacement is best for me?
There are a number of factors that go into making this important decision, and you'll need to go over each one before deciding how you'd like to proceed.
The two main issues here are related to cost and sentimental feelings.
Replacing an engine in any
vehicle is obviously not an inexpensive undertaking, so you'll want to think long and hard before deciding to take this course of action.
However, if you're continuing to spend money on your car's engine and the problems just keep coming, it may be time to consider replacing your car's engine. There could come a time when you're just throwing good money after bad and you'll need to decide whether to replace the engine in your car or just purchase another vehicle entirely.
So if that "check engine" light just won't stop coming on and you've spent a lot of money already on engine repair issues, replacing the engine is worth consideration.
The second reason to consider completely replacing the engine in your vehicle has little to do with money and far more to do with an emotional connection. Perhaps you've had your car since high school or maybe it's a classic that looks great on the outside, but has constant issues under the hood.
Emotional and sentimental attachments are powerful motivators. So if this is the reason you want to have your car's engine replaced, we encourage you to do so.
Contact us today and let's discuss the matter in greater detail.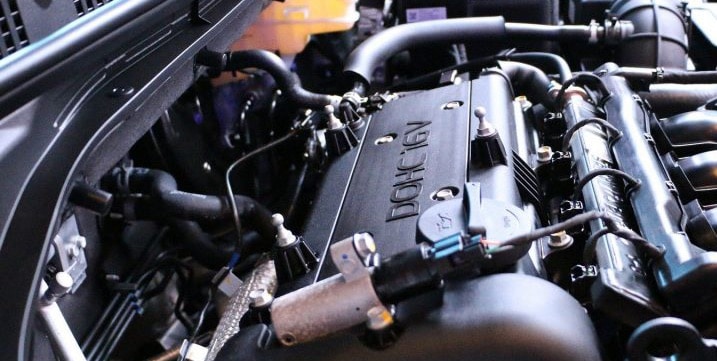 How long does it take to replace an engine in San Antonio, TX?
Replacing an engine is much more complex and time consuming than simple engine repair, so taking on this kind of a task is going to take some time. At Texas Elite Auto & Diesel, we'll make every effort to complete your job a quickly as we can, but this isn't a situation where you want to cut corners in order to save time.
Our San Antonio, TX auto service experts have done plenty of engine replacements over the years and will take great care to ensure that the job is done completely and expertly the first time around.
When the job is complete, we stand behind our work and behind the auto service experts who performed it. But while we'll get the job done as quickly as humanly possible, we won't sacrifice quality in order to complete the job a day or two earlier than planned.
We have a reputation as the best auto repair San Antonio and we believe our work speaks for itself. We just ask for a little patience, as this type of job is quite complex and is going to take a little more time than most engine repair jobs.
How much experience do your auto service experts have in engine replacement?
All of our engine repair and engine replacement experts are ASE certified and have the experience and the training necessary to perform these tasks in our San Antonio, TX automotive shop.
Our technicians have decades of combined experience and are the best in the business in the Lone Star State. So if you need any engine work done at all, and that includes replacing your car's engine, you won't find a better team than the mechanics and technicians at Texas Elite Auto & Diesel in San Antonio.

Do a search online for "engine rebuilds near me" and see for yourself how we're one of the best in Texas. And then contact us today so we can meet and discuss your engine repair or replacement needs.
Let us know about your problem, so we can give you a free quote!