Mobile Mechanic
San Antonio
Deploy anywhere in San Antonio TX
Mobile Mechanic in San Antonio
With more people working from home today than ever before and with time to run necessary errands becoming more and more limited, it's a great time to take advantage of one of Texas Elite Auto & Diesel's most unique offerings. And that means giving us a call and letting us come to you!


Now obviously there are going to be some things, mostly major repairs, that we're not going to be able to perform on the fly. But for minor tasks like oil changes, fixing flat tires, charging or replacing batteries and several others, our mobile mechanics San Antonio can fix you up from the comfort of your own home.
Our San Antonio mobile mechanics have the skills and the tools necessary to handle all sorts of auto repair, no matter where you and your car are located in San Antonio, Texas. When it comes to auto repair in San Antonio, TX, our mobile auto repair technicians are the best in the business. They can handle any auto repair needed on your car and can do so conveniently and without any hassle on your part. So if you're looking for the best mobile mechanic in San Antonio, TX, call Texas Elite Auto & Diesel today and we'll schedule a time that's convenient for you to come out and take a look at your car repair needs.
San Antonio, TX Mobile Mechanic
What exactly is a San Antonio, TX mobile mechanic?
As the name implies, this is a mechanic who is mobile and can come to you. He can take care of many automotive service and maintenance issues while you're at home or at the office, meaning you can remain focused on what it is you need to do without actually driving to the auto repair shop. This type of repair service is extremely convenient to the consumer and is becoming much more prevalent in many areas of the United States. Texas Elite Auto & Diesel has some of the best San Antonio mechanics in the business, so make sure you give us a ring today for the best mobile repair service in the city.
What types of auto repair can mobile mechanics perform?
We mentioned a few of these above, but there are several more than we didn't mention. Basically, if you have an auto repair or maintenance issue that doesn't require a lift and major tools, we can probably perform it via our San Antonio mobile repair service. There are exceptions to every rule, of course, but chances are good that we can perform a needed service or repair on your car without inconveniencing you in any way. And that's the beauty of hiring a mobile mechanic San Antonio. So if you need a tune up, an oil change, a tire repaired or any of these types of repair and/or service issues, call us today and we'll be out to take a look and get the job done for you.
We specialize in Auto Repair, Service, and Restoration. Texas Elite Auto & Diesel is a full service Automotive Repair shop proudly serving San Antonio.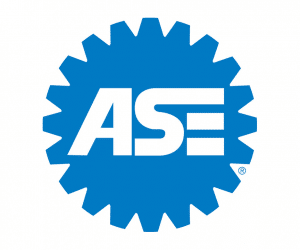 Free Towing Service with Repairs
We specialize in Auto Repair, Service, and Restoration. Texas Elite Auto & Diesel is a full service Automotive Repair shop proudly serving San Antonio. 
What are some other advantages of using a mobile mechanic San Antonio?
Convenience is obviously the main benefit of using a mobile repair and maintenance service, but there are other advantages that you might not have considered.

For instance, you usually aren't permitted in the mechanic's work space while your car is being serviced. But with a mobile mechanic, the workspace is your personal space, so you can easily keep an eye on what's going on and even ask questions of the mobile mechanic if you like.

Mobile mechanics are also much cheaper versions of roadside assistance programs like Triple A, as long as you're not far from home. So if you are in the San Antonio, Texas area and you have a breakdown, call your mobile auto mechanic and he can come to you wherever you may be.

You essentially have a San Antonio mobile mechanic ready to perform a maintenance or repair service on your car at any time. Keep this in mind and call us the next time you have trouble out on the road.
Let us know about your problem, so we can give you a free quote!
Are mobile mechanics insured?
This is not a question we can answer with a blanket statement, but we can tell you that our mobile mechanic San Antonio technicians are fully insured whether in the main shop or out on the road.

So if you use us, you're covered and protected from liability. But we can't state whether this is or is not true of other mobile mechanics, both in San Antonio, Texas and around the country.

This is certainly a question you're going to want to ask, to protect yourself from any issues that could arise when the San Antonio mobile mechanic is on your property.

But if you want a mobile mechanic San Antonio who is fully covered and trained to do the auto repair or maintenance that you need, call us today.